Diaphragm Pumps
1" METALLIC
Description and Operation
The control panel gives the order to start the filling procedure, opening the filling solenoid valve. This valve starts up the filling pump and opens the GSR valve.
The liquid pass through the flowmeter, which starts to count, and goes to the control glass, which is filled up to the preselected point. At that moment the signal is given and the pump cease to draw out the liquid.
Immediately after the emptying solenoid valve starts up the emptying pump, which draw out the liquid from the glass and throw it wherever is required.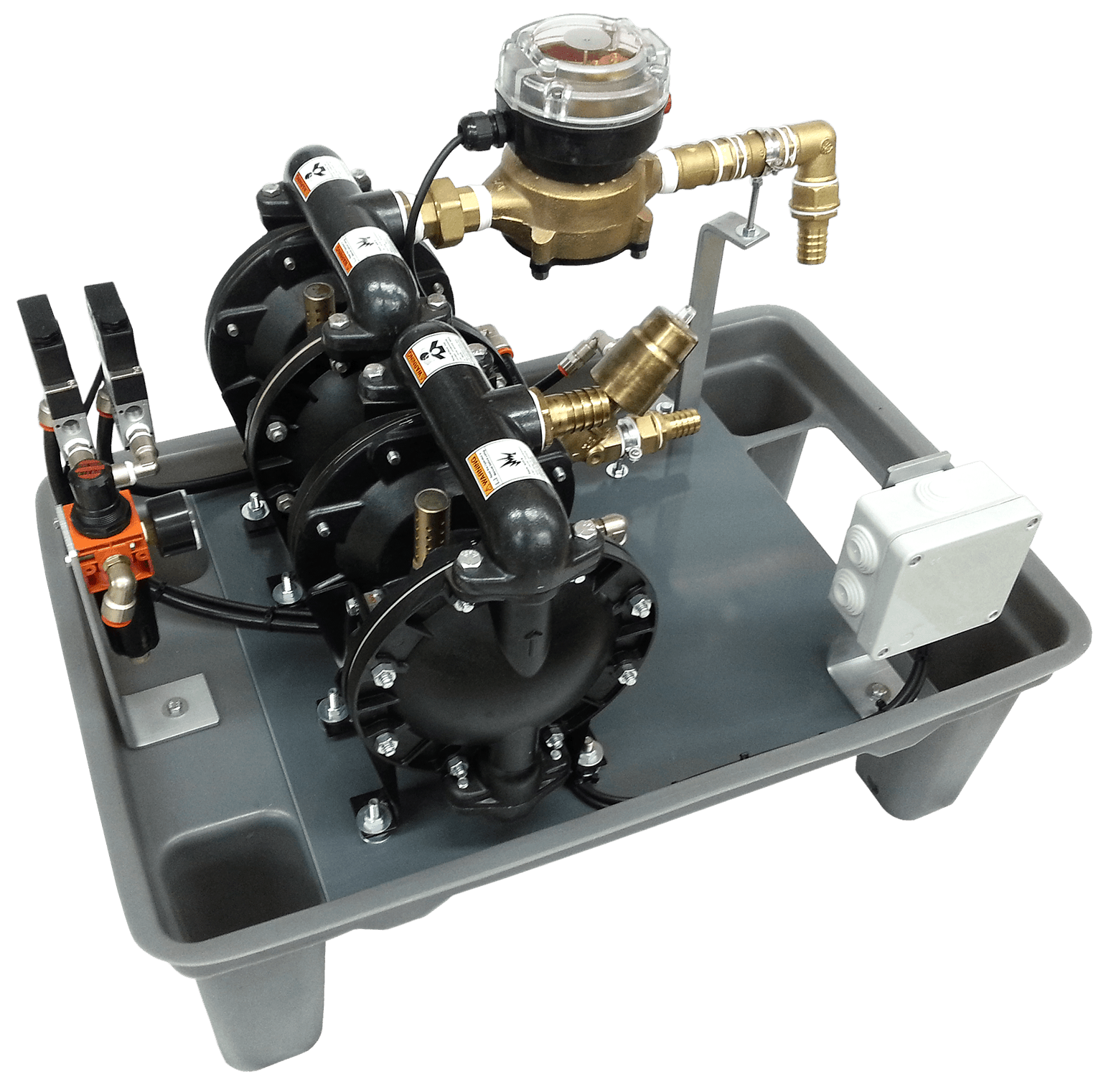 Operating data
Dimensions (mm)